I bought this a little while ago. It was pretty "experienced". This is my first rc. The price was cheap, the boss helped with the initial cost and told me to make parts for it and run a company sticker on it.
So I played with it for a little while to see if it was something I could get into.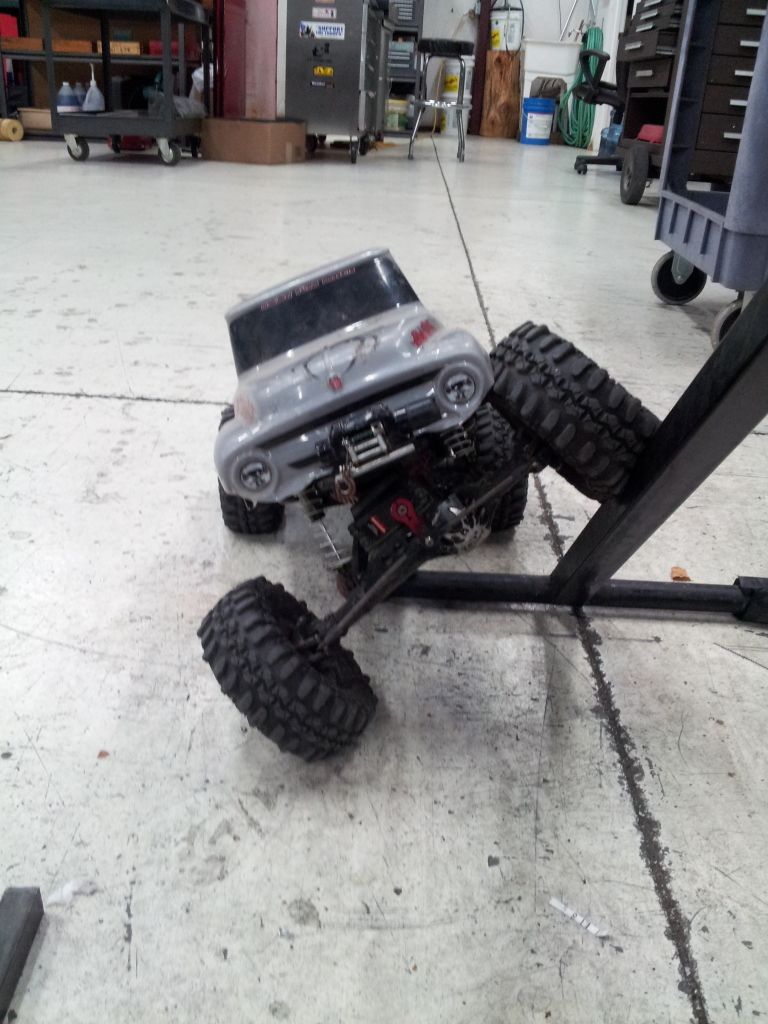 I broke the plastic knuckles so went to aluminum. I didn't like the plastic bushings in them so turned some out of bronze
Then for online and did a little shopping...